Envision Technology Advisors is proud to announce their recognition by CRN®, a brand of The Channel Company, in its 2021 Partner Program Guide.
This year, Envision is being recognized for their Managed Deployment Partner Program with Dell Technologies. This annual guide provides a conclusive list of the most distinguished partner programs from leading technology companies that provide products and services through the IT Channel.
Given the importance of IT vendor channel programs, each year CRN develops its Partner Program Guide to provide the channel community with a detailed look at the partner programs offered by IT manufacturers, software developers, service companies, and distributors. Vendors are scored based on investments in program offerings, partner profitability, partner training, education and support, marketing programs and resources, sales support, and communication.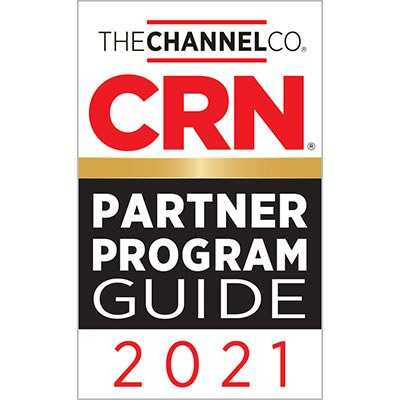 Karen Penticost, V.P. of Development and Operations, commented on the honor: "We're proud to have been recognized by CRN for our Managed Deployment Partner Program with Dell Technologies. This partnership is a true team collaboration between Dell and Envision bringing end to end warehousing and deployment services to our mutual customers across the US."'
"As innovation continues to fuel the speed and intricacy of technology, solution providers need partners that can keep up and support their developing business," said Blaine Raddon, CEO of The Channel Company. "CRN's 2021 Partner Program Guide gives insight into the strengths of each organization's program to recognize those that continually support and push positive change inside the IT channel."
The 2021 Partner Program Guide will be featured in the April 2021 issue of CRN and online at www.CRN.com/PPG.