We are very pleased to announce that Envision Technology Advisors have been named one of Boston's Best and Brightest Companies To Work For® by the National Association for Business Resources. Winners of this prestigious award are honored for their achievements in human resources and fostering a positive work environment.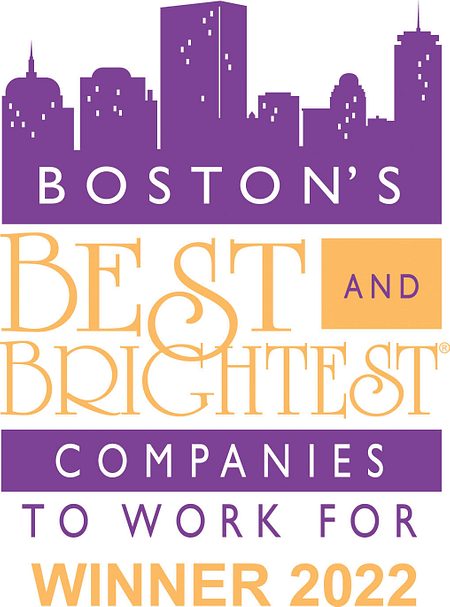 Per the Best and Brightest website, "Great organizations create cultures where team members are inspired and have the opportunity to contribute their talents towards the overall vision of the organization. During the selection process, the Best and Brightest team works with nominees to identify their strengths and opportunities through an in-depth evaluation."

NABR has conducted Best and Brightest competitions nationwide for 20 years. They work with an independent research firm to perform overall surveys, as well as anonymous individual surveys of each employee at nominated organizations. They grade factors such as compensation, benefits, employment enrichment, diversity and inclusion, work-life balance, and more.
Edwina Niedfeldt, Director of Culture and Human Resources at Envision, shared her thoughts on the award: "Wins like these are extremely gratifying because Envision does work hard to put the wellbeing of its employees first. I commented after last year's win that Envision has an energy and camaraderie here that I don't see many places, which doesn't happen by accident. At the same time, this entire process challenges us. Where can we improve? Which departments and individuals need to be lifted up? I'm excited to apply what we've learned."
The Best and Brightest Companies to Work For® winners will be honored during the virtual Illuminate Business Summit week in the fall of 2022. Check out the complete list of Boston winners on the Best and Brightest website.