Envision has been recognized by Microsoft as a Solutions Partner with competencies in both Modern Work and Security.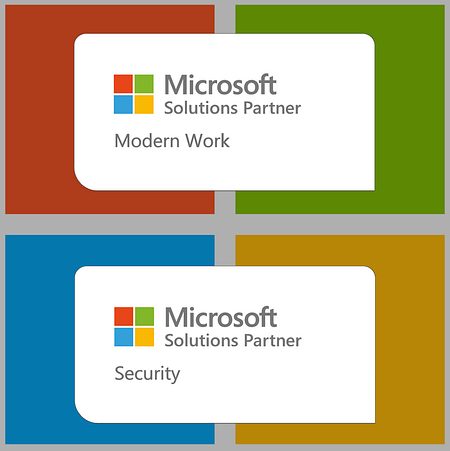 As of today, Envision is only one of two New England technology services companies to have achieved Microsoft's designation for Modern Work and Security. The new Solutions Partner system replaces the tiered Gold/Silver approach that Microsoft discontinued in October 2022.
According to the Microsoft website, "The solutions partner designation becomes the first opportunity for partners to set themselves apart from the competition by demonstrating their organization's breadth of capabilities aligned to solution areas."
To be recognized as a Solutions Partner for Modern Work, an organization must demonstrate broad capabilities in helping customers to boost their productivity and embrace hybrid work using Microsoft 365. Partners are judged according to three criteria areas: partner performance, skilling, and customer success, and must achieve a partner capability score of 70 out of a possible 100 points.
Similarly, the Solutions Partner for Security is granted when a partner accrues points in performance, skilling, and customer success. Organizations that are bestowed with this designation have to demonstrate elite skills in implementing, managing, and monitoring Microsoft security and compliance solutions.
"By design, Microsoft doesn't make it easy to achieve these designations. It requires solutions architects, a deep bench of engineers/technicians/security specialists, and a focus on client satisfaction. I'm really proud of Envision's dedication to meeting the requirements and maintaining the partnership levels," said Senior Solutions Engineer Michael Williams. He concluded by saying, "Nobody knows Microsoft's platforms and services like we do. Zero Trust, Power Platform, the list goes on and on. This is our area of expertise."